Client –
 Alchemy Fireworks
Project Name –
 Great North Run Millionth Runner
Angles –
 8
Crew –
 5
Type –
 Video & Photography
Filming a 2 hour event spread all along the Quayside, Newcastle was quite the challenge. To date it is the biggest undertaking Pyro Production has taken on, with an experienced crew of 5 spread along the whole length of the Quayside we made sure none of the 8 cameras missed a beat!
Glenn (Alchemy Fireworks) gave us a very open brief, with a view to condense the event into a very watchable promo of the event. As a team we arrived at the event 3 hours early and spent some time discussing and picking the ideal filming spots. Working with Glenn on this ensured that all the important elements of the production would be captured on film.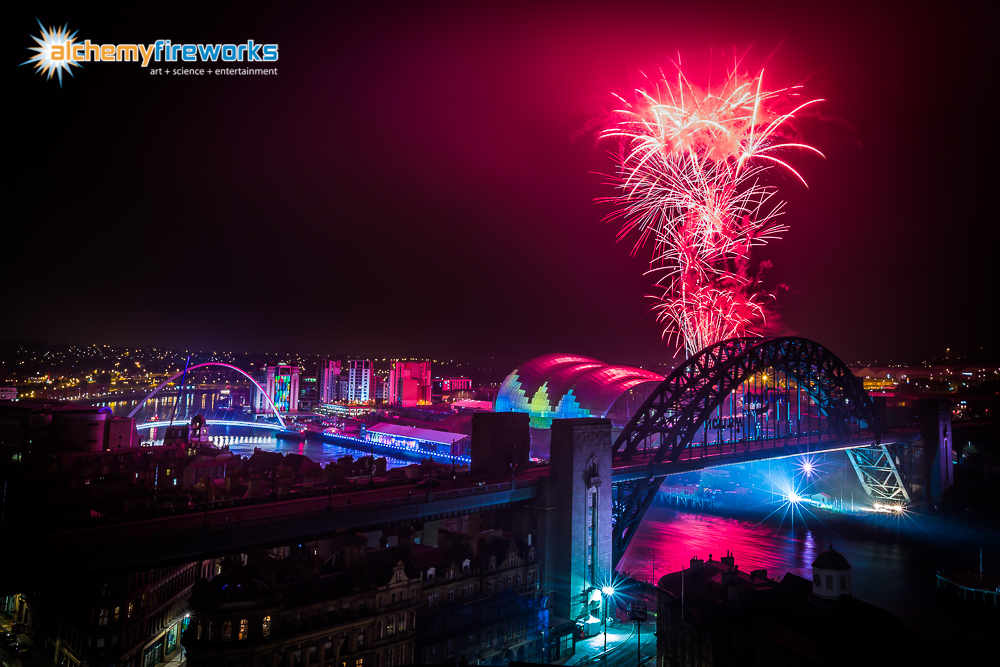 "Alchemy Fireworks were contracted to produce fireworks, pyrotechnics, flames and special effects for the Great North Run millionth runner celebrations. We fired from a total of 8 remote locations including landmarks such as the Tyne Bridge, Swing Bridge and Millennium Bridge as well as a 400 metre frontage of fireworks along the banks of the River Tyne and moving vessels on it! Such a unique firing site led to us requiring a unique way to fire the show. It was the largest, wirelessly fired display ever attempted in the UK. The entire spectacle lasted an hour with fireworks and pyro at key moments with the finale being an 18m tall  fire-rope woman 'running' along the Tyne accompanied by sweeping chases of fireworks beckoning her towards the finish line.
It was a tall order for Pyro Productions to capture the emotion of the event and then to whittle it down to a 3 minute showreel. From the moment I asked Cris if he was interested in filming for us (which I should add was only 2 weeks prior to the show!) I had every confidence he would deliver and boy was I right!"
Glenn Plume – Alchemy Fireworks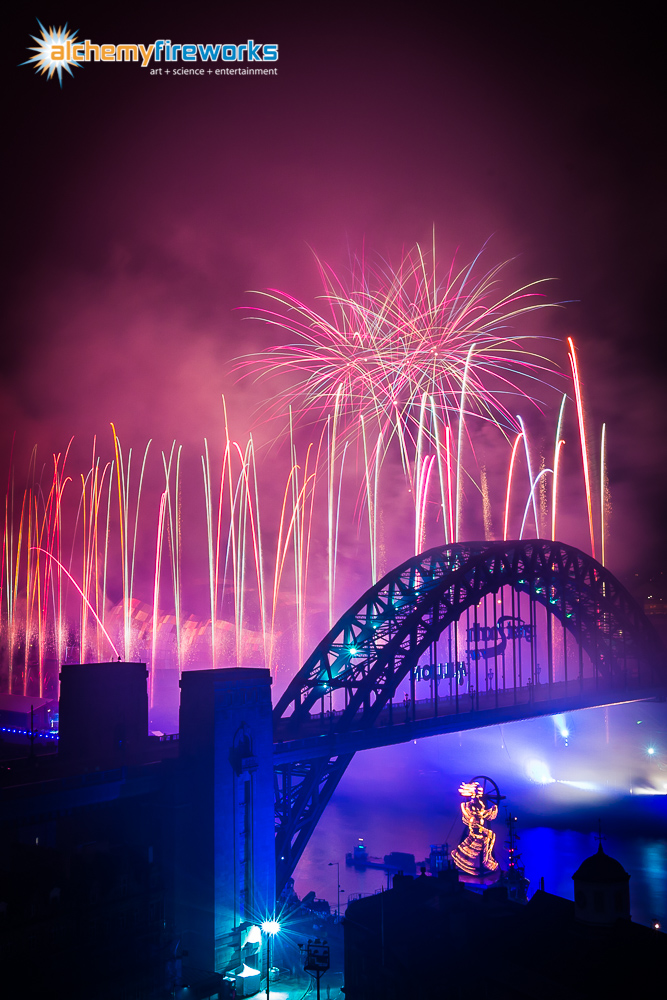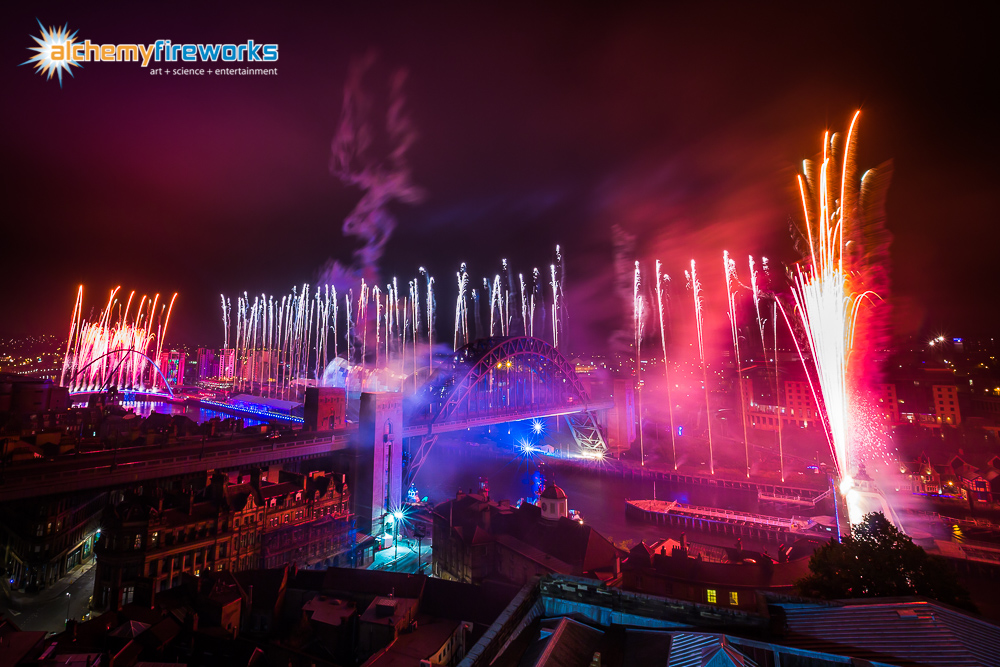 It was an amazing event to sit in front of, many many different areas of the Quayside was used with a huge variety of entertainment put on. Alchemy Fireworks really delivered! I think the coverage we came away with really gave the BBC a run for their money!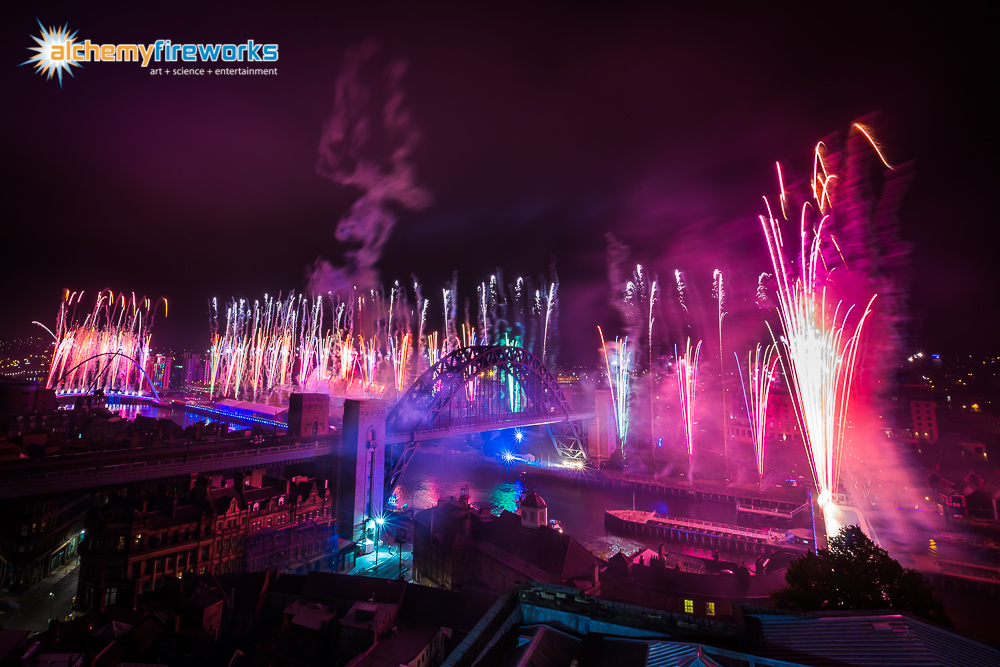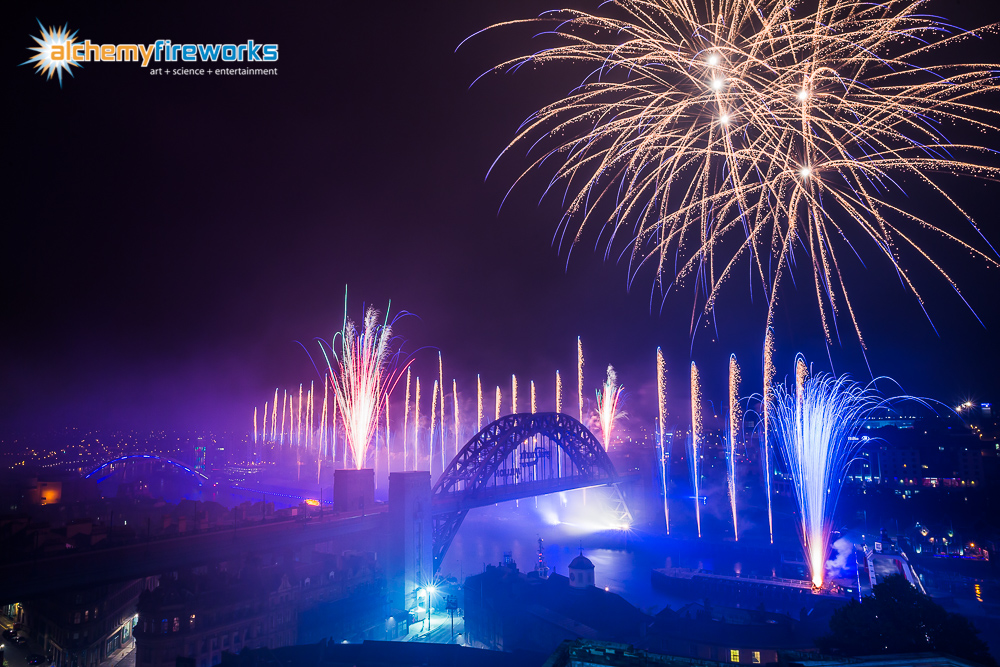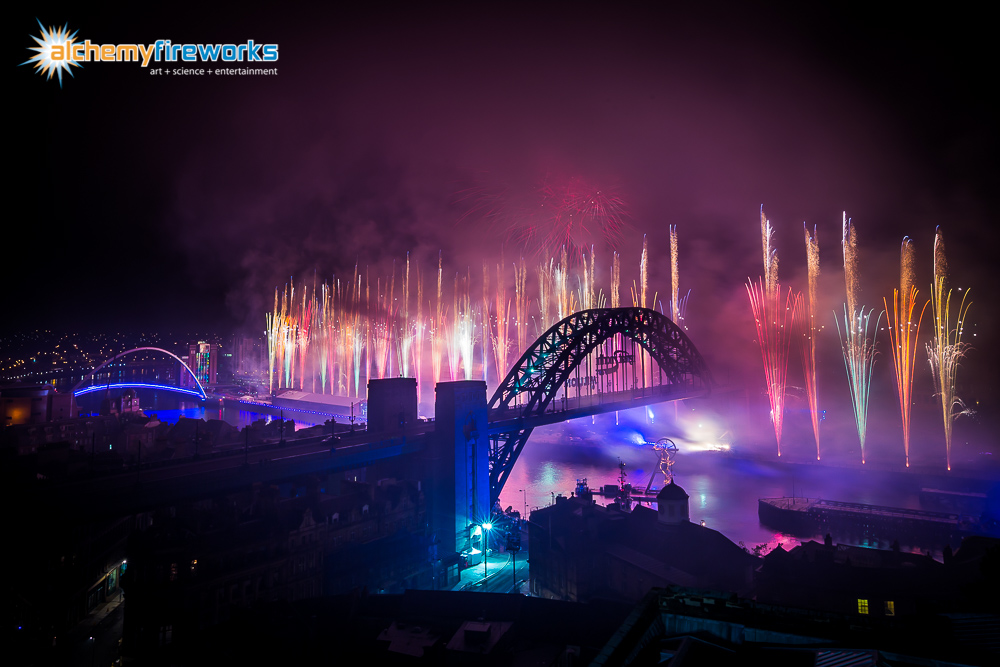 I had every confidence Pyro Productions would deliver and boy was I right!

Glenn Plume - Alchemy Fireworks